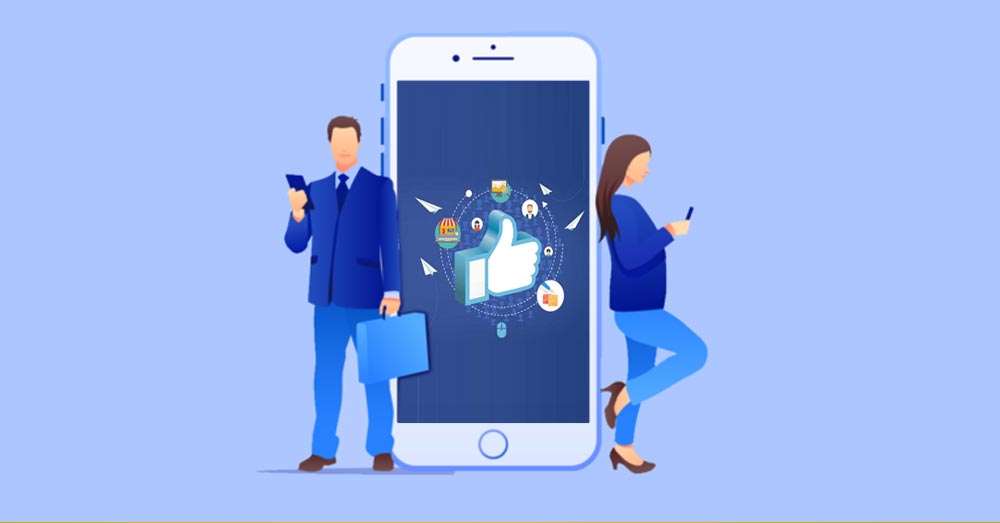 When you're on a mobile device Facebook automatically optimizes the content to display it better in a mobile environment. This is where many advertisers fail in their effort. Instead of making money from Facebook they tend to waste money on facebook.
As of January 2019, Facebook's 96% of active user accounts worldwide accessed the social network via mobile devices. Understanding this user behaviour I went on analysing how businesses optimise their ads to target this most important mobile user market. So to make you understand this most important point on mobile optimization, I captured many ads (including the big names in the business world) which is wasting money on Facebook Sponsored ads. You can have a look at few of those ads by clicking the link "Failures of Facebook Ads on Mobile"
Facebook is one of the most effective advertising platforms which one can think of in reaching their target audience. The billions of its active users and state of the art, cutting edge proprietary advertising platform, there's no business in any industry that can't see a significant return from investing in Facebook ads.
Most people think that Facebook advertising works just like any other kind of advertising: you have a product or a service, you post an ad, You click the boost button and you make sales.
But that's not really the way Facebook ads work.
Facebook is a social platform first, right? When your potential customers are on Facebook, are they looking for products to buy?
Probably not.
They're on Facebook liking a funny video of their friend's cat drinking water out of that friend's water glass like it was poured just for them. Or, sharing a status update about how nobody in their city knows how to drive.
What they aren't doing is looking for ads. And if they happen to see one that's all "Hey, I'm an ad and I'm very salesy," they're probably ignoring it.
All is not lost, though. You just need to be intentional about your ads and what you're offering. And you need to know how to optimize Facebook ads to get through to the folks who matter to you.
Of course, as in anything you do, building a positive return from Facebook advertising depends on making sure that you're doing it right.
Poor planning and implementation of a Facebook advertising campaign is a definite way to turn what could be a goldmine into a money pit. Unlike traditional media like newspapers and TV, Facebook is a platform which renders its content on various devices and sizes. Unlike a newspaper ad we cannot create one ad which will suit all the devices. Unfortunately many advertisers end up wasting money on Facebook ads by falling prey to a handful of common mistakes.
The Biggest Mistake is Not Optimizing Images on Mobile Devices
Marketers know that images are an essential part of ad design and campaigns. And Facebook ad image size is no exception.
Let's get more specific, Facebook ad image size matters for a few reasons:
Understanding Facebook ad image size means you avoid images that appear distorted because they're stretched, pixelated or blurry.
Depending on the marketing objective for your ad, the image size and placement you use will either help your ad stand out or blend in with everything else your audience sees.
The right size and placement help your ad target the right audience across multiple platforms.
Facebook offers a myriad of ad options, and Facebook ad guidelines change frequently.
When it comes to Facebook ad image size, it's essential to stay up to date.
If not you will show your potential customer with ads like this, wasting your ad spend and also tarnishing your brands image. Check out these "Failures of Facebook Ads on Mobile" by clicking here
The sad truth is these mistakes are not only done by small businesses alone. Even the big names in the industry like multinational companies who spend millions on advertising do these mistakes.
Want to find out How to Get More Customers from Facebook Advertising feel free to contact me. We'll show you exactly how to do that and grow your business
The
Author

Abdul Careem
(B.Sc, M.Sc)
CEO / Business Consultant
Inotrend International