Facebook is something that we see changes take place very often. That may be their secret behind success. What if that same reason is hampering our success. If we are to play the game on Facebook's battlefield, we need to adapt to suit to its changes. One thing we need to keep focused is on the changes in image dimensions. If we don't get it right we are going to lose a lot since different people access Facebook from different devices. If they can't see the image we post exactly as we want them to see... You are going to be the loser. If it was an organic reach you will miss that opportunity. If it was a paid reach, you are losing money. It's like leaving money on the table.
The following are the exact dimensions you need to focus on to get it right.
Facebook Page Cover Image
The best dimensions for your Facebook page cover image is 820pixels × 360 pixels. Even if you make it to that size, it doesn't guarantee that everyone is going to see it the same way. It depends on the device they are accessing
Isn't this looking complicated? No choice, that's how things work on Facebook. Make sure you add everything you want people to see within the Lovers Zone. That's the place it will show perfectly right on desktops as well as mobile devices.
Facebook Page Profile Photo
This is what everyone on Facebook uses. Actually Facebook recommends adding a square image and it will be visible at 170 pixels x 170 pixels on Desktop & 128 pixels x 128 pixels on Smart Phones and 36 pixels x 36 pixels on feature phones.I personally recommend a bigger image as far as it's a square.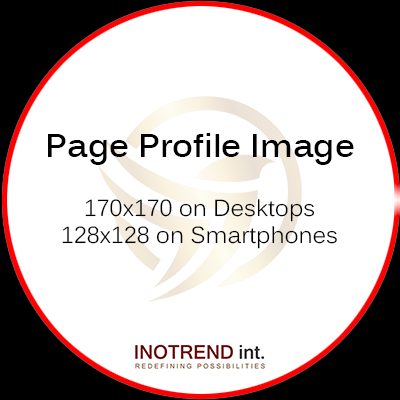 Facebook Group Cover Image
Fortunately, this is not that complicated. But don't mistake this to the sizes of a Facebook Page. The total recommended dimensions would be 1640 pixels x 856 pixels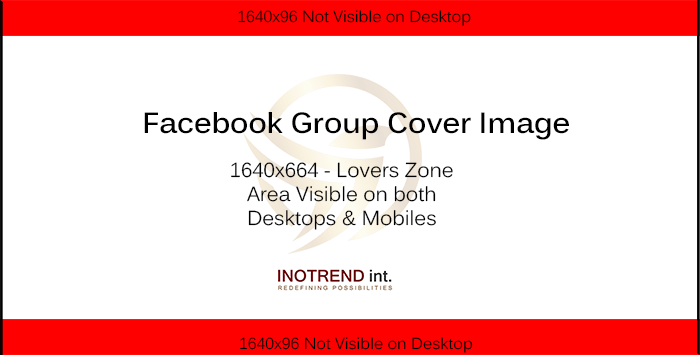 Facebook Event Cover Image
This is somewhat easy to work with. Eventhough Facebook says to maintain the aspect ration there seems to be a minor crop in mobile devices. So i tweaked it a bit and found 1910 pixels x 1005 pixels to work around. But just keep a small provisions on both sises for that minor cropping for mobile devices.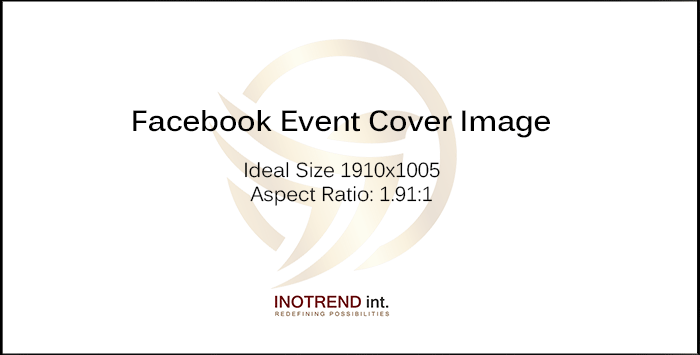 Be on Alert!
Facebook keeps changing things quiet fast.
The above dimensions could change anytime. Anyway we keep monitoring these changes since we don't want our clients posts to not look exactly as it's intended. If we come across any changes we'll keep you updated at our Facebook Page Inotrend int. So keep following us on Facebook for more useful stuff or if you find anything has changed.
Want to make life easier?
We have created easy to use Photoshop Templates with the exact dimensions mentioned above which we use inhouse when creating graphic elements for our clients. You could get a set of these templates for 5US$ (LKR 750). Send us a message on our Facebook Page Inotrend int. to order
The
Author

Abdul Careem
(B.Sc, M.Sc)
CEO / Business Consultant
Inotrend International